Tanks & Pumps
---
Total Feed Application Systems
Designed and built by LFI specifically for molasses use.
---
Available for use in TMR, Robots and Forage applications.

Installation can usually be completed in a few hours and includes a tank(s) and pump(s), all set up as needed - turnkey from start to finish.

Tank and pump sizes are determined by many factors; such as your daily use rate of the liquid molasses product, available space for tank in the barn or feed room, and customer location etc.

Your LFI installation specialist along with your sales representative will decide on the best fit for you.
---
The tank dimensions below include the cone bottom stand.
500 US gal. 2.5 MT. 52" wide x 92" high
1000 US gal. 4.5 MT. 64" wide x 112" high
1490 US gal. 6.5 MT. 64" wide x 146" high
2500 US gal. 11.3 MT. 91" wide x 122" high
---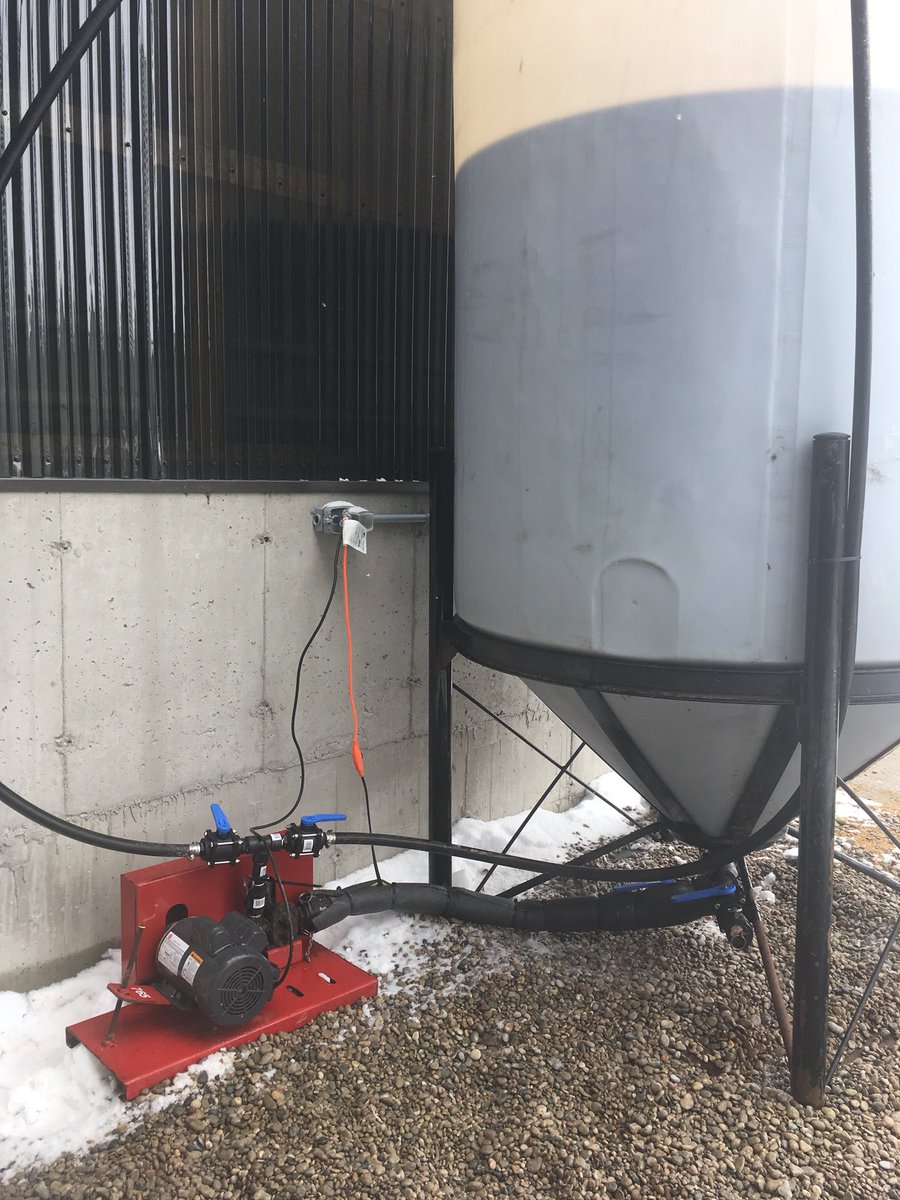 Note: All cone and flat bottom tanks and pumps remain the property of LFI.