A recent study done at the University of Guelph demonstrated that adding molasses-based liquid feed to dry cow diets improves feed intake before calving, and stabilizes reticulorumen pH across the transition period.
Why feed molasses?
Incidence of ketosis in early lactation is related to the degree of negative energy balance (NEB) experienced at that time
How we feed cows in the weeks leading up to calving may play a significant role in the severity of NEB experienced after calving
Controlled-energy dry cow diets are commonly fed, however, these diets are often high in straw which has low digestibility and is easily sorted
Liquid molasses is highly palatable and known to encourage feed intake, while decreasing feed sorting
Research Questions
Does supplementing a high-straw dry cow diet with a molasses based liquid feed...
Improve dry matter intake (DMI) pre-calving?
Maintain dry matter intake post-calving?
Improve rumen function?
Discourage feed sorting?
University of Guelph Research Trial
Studied 40 Holstein dairy cows fed 1 of 2 dry cow diets, for a 6 week dry period:
20 Control dry cows (C) No molasses addition to TMR
vs
20 Liquid Feed (LF) dry cows 2.0 kg/cow/d as fed (1.0 kg/cow/d DM basis) of molasses-based liquid feed added to the TMR


Diets contained, on a DM basis: corn silage (C=41%, LF= 39%), wheat straw (C=36%, LF= 33%), and dry cow supplement (C=23%, LF= 22%).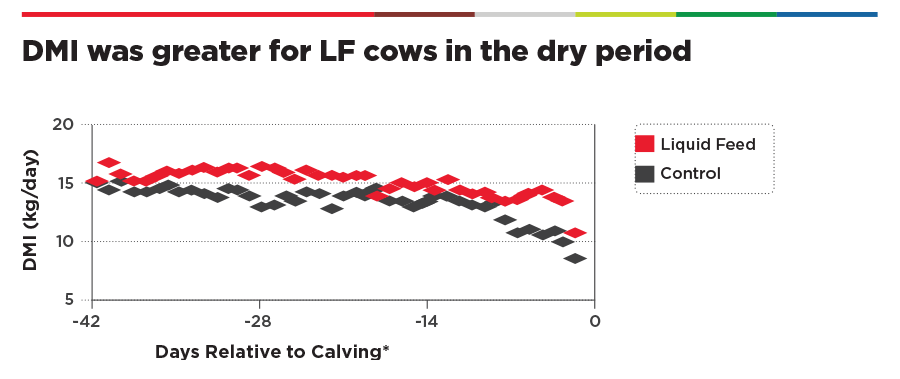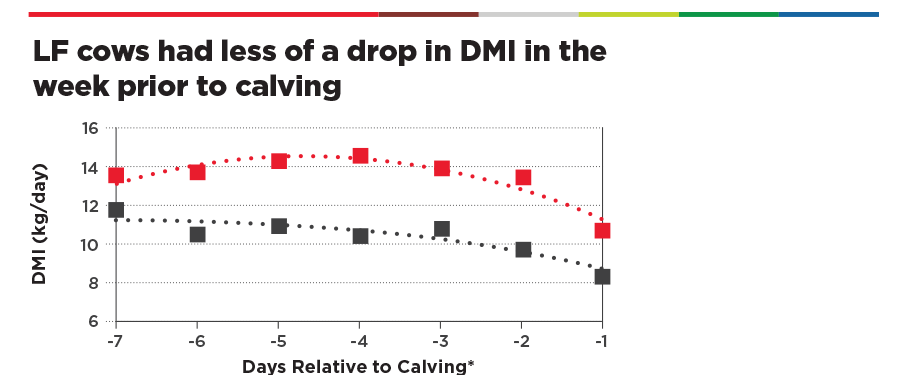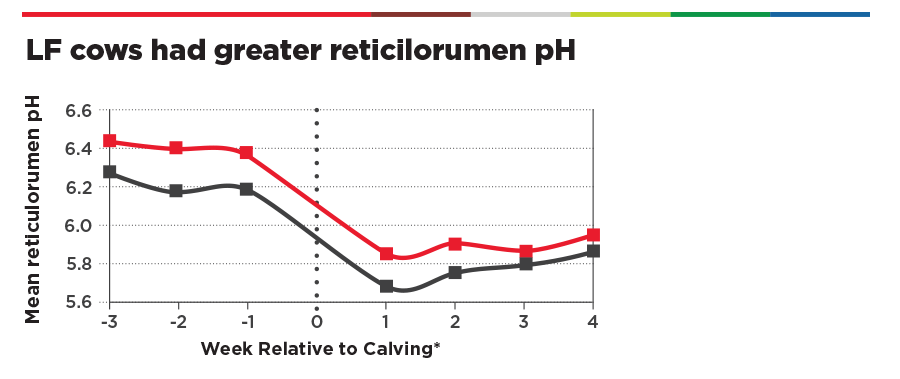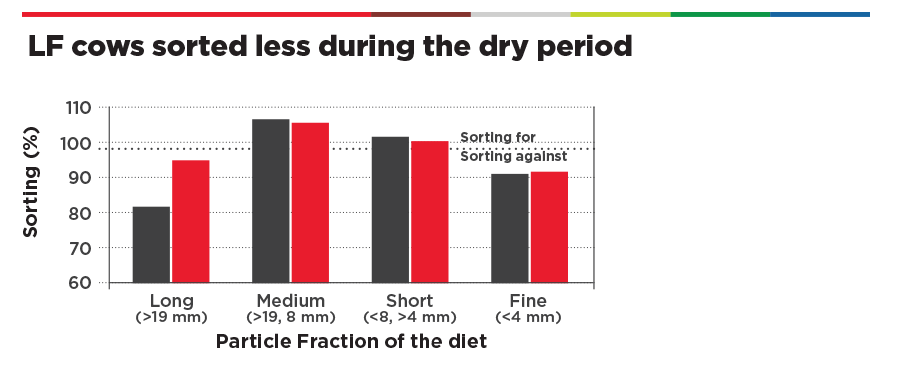 In Summary, adding liquid molasses to a high straw dry cow diet:
Improved DMI across the dry period
Reduced feed sorting during the dry period
Stabilized reticulorumen pH around the time of calving
For access to full article, view links below
https://www.ncbi.nlm.nih.gov/pubmed/32278564
http://dx.doi.org/10.3168/jds.2019-18085
Havekes, C., T. F. Duffield, A. J. Carpenter, and T. J. DeVries. 2020. Impact of molasses-based liquid feed supplementation to a high-straw dry cow diet on feed intake, health, and performance of dairy cows across the transition period. J. Dairy Sci. 103:5070-5089. https://doi.org/10.3168/jds.2019-18085